I recently had a chance to complete a job at a house down in the bustling city of Worcester, home to one of the UK's fastest growing universities, the University of Worcester, along with the much-loved condiment, Worcestershire sauce.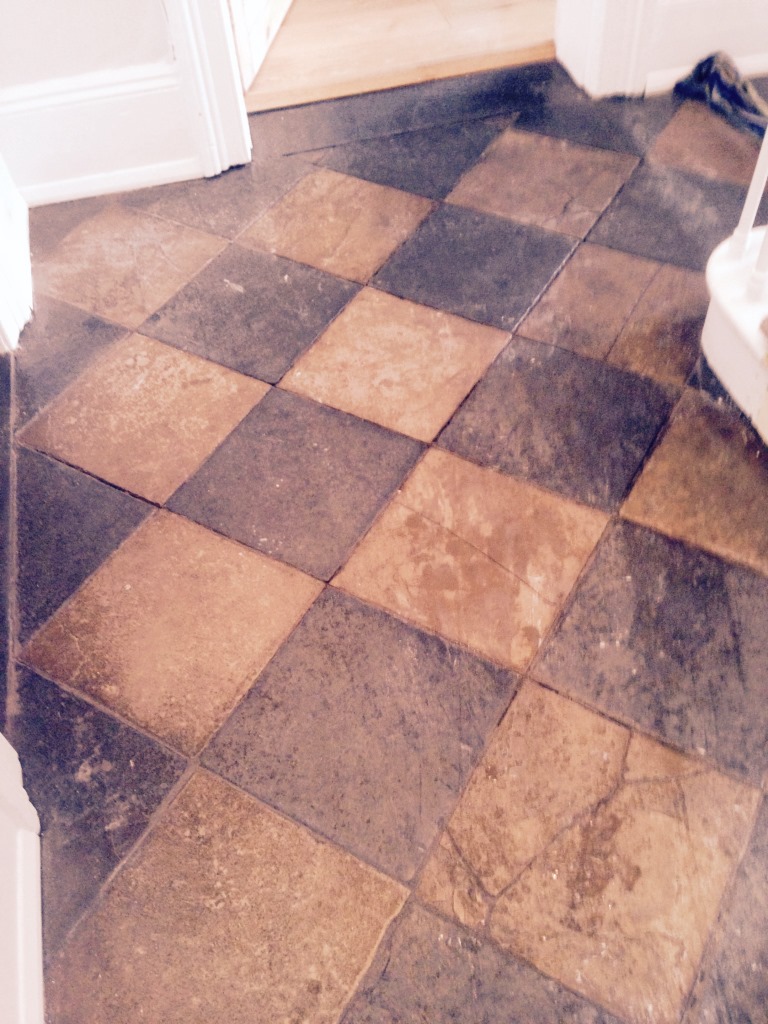 I was asked by my client to restore an interesting hallway floor that was made up of
Limestone
and
Slate
tiles laid in a diamond pattern. Both Limestone and Slate are reputed for their durability, and are popularly used for both interior and exterior flooring. However, this particular floor, situated in a high-traffic area of the house, was covered with many layers of dirt built up over the course of several years, and was marked by a number of loose tiles.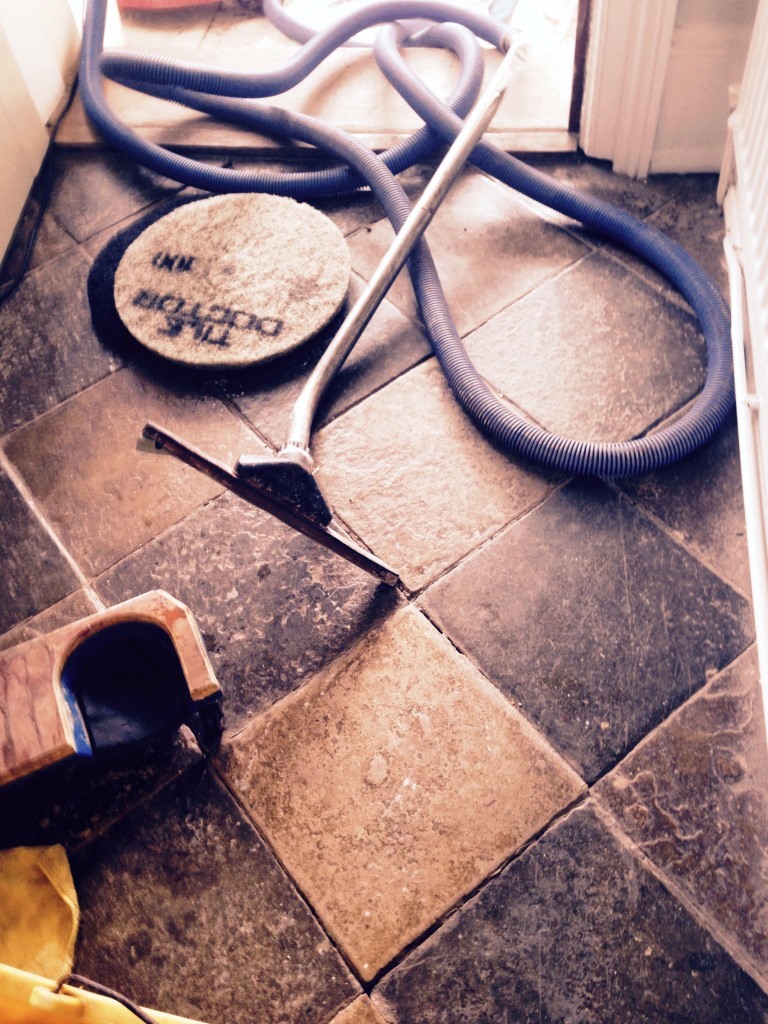 Cleaning and replacing Limestone and Slate tiles
My first job in the process of restoring the hallway was to give it a deep clean. I mixed up a solution of Tile Doctor Pro Clean and clean water, before scrubbing it into the tiles. I use Pro-Clean to clean most natural stone floors as it works very well to lift out ingrained dirt and stains.
Nonetheless, as the floor had suffered from more than its fair share of dirt over the years, I opted to also use
Tile Doctor Remove & Go
stripper which, in addition to removing any old sealer from the surface of the tiles, contains cleaning properties to ensure any remaining muck is eradicated.
After completing the clean, I set about refitting the loose tiles, and in one particular area I had to remove and re-build the base back up. In order to effectively reuse the tiles, I had to grind off all the old adhesive.
Sealing Limestone and Slate tiles
After leaving my work to set and dry for a period of a few days, I returned to put the finishing touches on the job with by sealing the hallway floor. I made sure that the surface was completely dry before commencing the seal, as any excess moisture might have affected the performance of the sealer, Tile Doctor Seal & Go.
This product is used to provide internal, porous surfaces with a stain resistant surface seal and, as you can see from the photos, a nice low-sheen finish. The low-sheen finish really helps to bring out the distinct colours in the Limestone and Slate tiles.
My client was amazed at how quickly I was able to rejuvenate the appearance of her hallway floor, especially considering the many years' worth of dirt there was to tackle, as well as some tricky loose tiles.
Slate Hallway given new life in Worcestershire
Limestone and Slate tiled hallway restored in Worcester